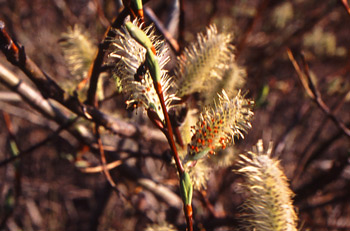 History
The Silva Forest Foundation began in 1992 with the vision of Herb and Susan Hammond for an Earth where people understood that they were part of ecosystems and reliant on ecosystem integrity for human survival. Because of Herb Hammond's education and experience as a forest ecologist, the primary focus at the beginning was forest ecosystems. As time has passed, SFF has realized that ecosystem-based conservation planning can be applied to any kind of ecosystem—from large to small, terrestrial and marine; and from forest, prairie, desert to urban.
SFF has worked with many communities throughout Canada to create ecosystem-based conservation plans and ecosystem maps. These communities include Harrop-Procter, the Slocan Valley, Creston, the Fraser Headwaters, Yalakom Valley, Cortes Island, Denman Island, the Xeni Gwet'in First Nation, Xaxli'p, Haida Gwaii (all in British Columbia), North Central Saskatchewan, and the Innu Nation (Labrador). Each community uses its plans and maps in ways unique to that community. Harrop-Procter and Creston use the information as the basis for their ongoing community forest operations. Xaxli'p has combined their ecosystem-based plan with their traditional use study to manage a community forest in culturally and ecologically appropriate ways. The Innu Nation used their ecosystem-based and protected areas design mapping to negotiate protection of a large portion of their traditional lands in cultural and ecological reserves, and to apply an ecosystem-based approach to the use of lands outside protected areas.
As the immediacy and negative effects of global climate change have become abundantly clear, Silva recognizes the important role that ecosystem-based conservation planning plays as a tool to eliminate causes and mitigate the effects of global warming. Ecosystem-based plans maintain or restore natural biodiversity, an important hedge against the impacts of climate change; and maintain or restore natural ecological carbon sequestration and storage.
Our Vision:
The Silva Forest Foundation recognizes that diverse, intact natural ecosystems are the foundation for healthy, sustainable communities and their economies. We are working for profound social changes—changes that will take time. SFF's work is unique in that we work with communities to protect and/or restore the integrity of natural ecosystems and to maintain healthy communities, including diverse local economies. Those who join us in this work are investing in the long-term maintenance of natural ecosystems and the future of healthy rural and First Nations communities.