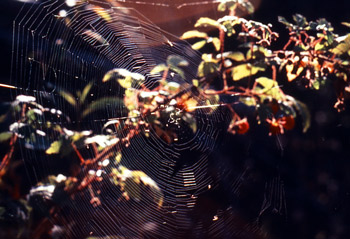 Strategy
The Silva Forest Foundation acts as innovator, facilitator, and catalyst for changes through applying an ecosystem-based approach for the conservation and ecologically responsible use of forests and related ecosystems throughout Canada and in other parts of the world. We focus on solutions. We provide mapping and analysis tools, education and training. We work cooperatively with communities, First Nations, and conservation organizations. We help to build bridges between divergent interests. In the midst of polarized debates, we provide workable, ecologically and culturally responsible options.
SFF Work in Brief
The Silva Forest Foundation believes that in order to create positive change in how humans use Earth, we need to implement ecosystem-based approaches across the landscape and throughout society. This can best be accomplished by creating and affirming models, and by building change from the grassroots up through information, education, and training. Changes to policy and legislation will result when enough people adopt and promote ecosystem-based approaches.
SFF's work seeks to implement the change to ecosystem-based approaches. Our work:
focuses on the protection and/or restoration of natural ecosystem integrity as the first priority;
is grounded in leading-edge science and management practices;
is practical and provides tools that are useful to a wide variety of people, including scientists, professionals, conservationists, and local people;
includes a wide spectrum of interests;
develops and promotes on-the-ground models.
Our work includes:
Ecosystem-based conservation planning and stewardship—empowering communities with options. SFF partners with communities to develop ecosystem-based conservation mapping, analysis, planning, and operations from the large landscape level to operational human uses such as tourism and timber management. Our GIS (geographic information systems) maps and economic analyses empower communities with information and provide models of ecological, social and economic sustainability. We work with rural and First Nations communities across Canada and elsewhere in the world. The mapping, ecosystem analysis, planning, and economic analysis can be applied to any kind of ecosystem and any community. Our work frequently includes capacity building through training and participation of community members in all phases of a project.
Appreciative Inquiry: SFF provides facilitation using Appreciative Inquiry (Ai) for communities wanting to develop ecosystem-based conservation plans, or for any group wanting to define a positive way forward. Appreciative Inquiry assists communities to develop a positive, practical vision for how they want to relate to each other and to Earth.
Appreciative Inquiry is the cooperative search for the best in people, their organizations, and the world around them. It involves systematic discovery of what gives a system 'life' when it is most effective and capable in ecological, social, and economic terms. The basic idea is to build effective organizations and programs around what works, rather than trying to fix what doesn't. It is the opposite of problem solving. Instead of focusing on fixing what's wrong , Ai focuses on how to create more of what's already working well. Ai aims to create meaning by drawing from stories of concrete successes. Ai is a powerful tool that focuses on the positive and creates tremendous energy within a group.
Education and training—building the momentum and capacity for an ecosystem-based future: If ecosystem-based approaches are to be implemented, people must understand what this means and be able to do the ecological landscape to site, and operational planning. SFF develops and delivers workshops to professional and technical people, as well as to rural and First Nations communities. Each workshop is custom designed to meet the needs of the audience.
Working for ecosystem-based approaches in Russia: Since 1993, SFF has worked with Pacific Environment in various parts of Siberia and the Russian Far East to introduce ecosystem-based conservation planning and to assist local communities in applying EBCP. We have also hosted Russians in Canada. Many of SFF's documents have been translated into Russian.